When you take a holiday in the UK or any of the surrounding countries, you might hear the term self-catering when looking into accommodations. Self-catering is where you stay at a hotel, cottage, or bed and breakfast that has a place for you to be able to prepare your own meals. It's where these facilities provide the equipment and facilities, but you purchase your own food from the local grocers for you to cook for yourself, just like you would at home.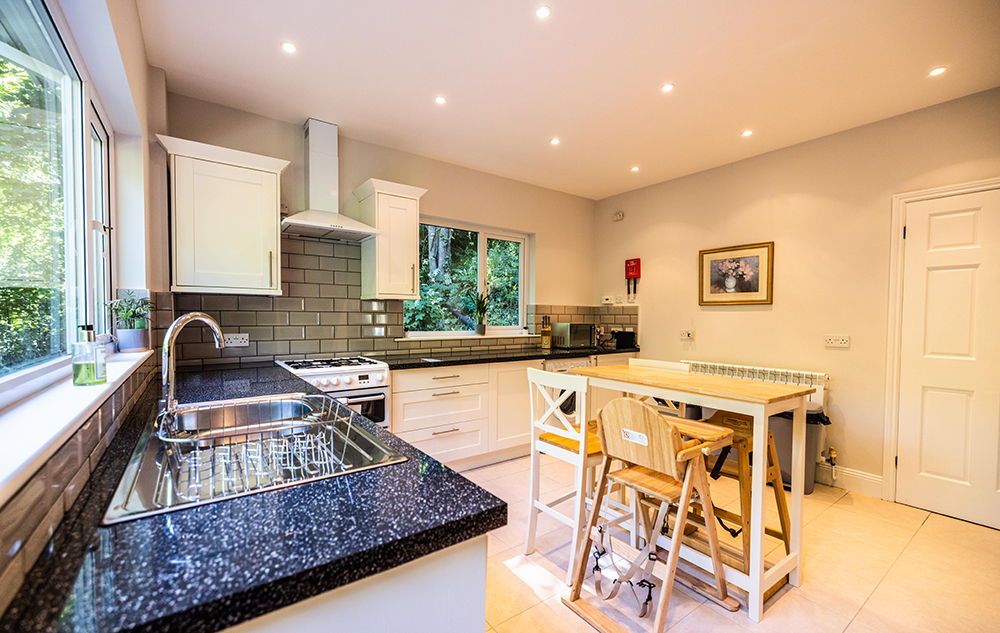 Self-catering is an opportunity for people to save money on travel expenses rather than going out but still provide an opportunity to experience the local food. You can visit local vendors, suppliers, and shops on Sark and pick up fresh seafood, often caught that same day. There are many places where you can purchase produce and other ingredients that were sourced from local gardens and farms.
The self-catering property can vary from property to property and generally includes a number of items essential to serving a homecooked meal. Most places include the basics such as plates, glasses, cutlery, pots, pans, baking dishes, cooking utensils, and appliances such as a toaster, refrigerators, and an oven. Some of the properties might even come with a washing machine.
The self-catering properties in Sark have evolved and grown to include essentials to ensure your stay is ideal and you have everything you need to cook your meal, enjoy eating it, and even supplies for the cleanup after.
You'll want to look into the details within the self-catering options when searching for accommodations. Many of the owners of the hotels, cottages, and guest houses on Sark are more than happy to talk to you about what is available. Staying in self-catering accommodation on Sark provides you a more spacious room that makes you feel at home in an island paradise.
Self-Catering Accommodations on Sark
Tourism is the biggest industry on Sark, and many of the residents rely on the industry to boost the economy. Many of the residents have invested in some of the buildings around the island, transforming them into cozy cottages to welcomes the guests of Sark. Others have updated their homes to include a spacious areas for guests to stay. There's a surprisingly large selection of choices of places to stay, including locations that offer a self-catering option.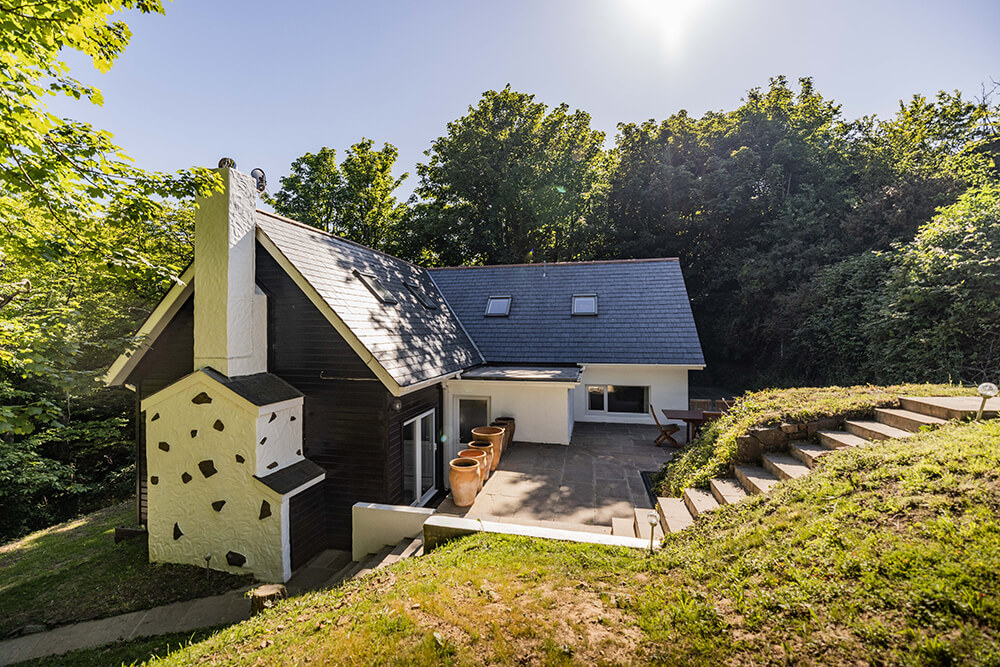 A modern hideaway cottage on Harbour Hill offers a self-catering accommodation in a home away from home. You can cook your breakfast, lunch, and dinner in the privacy of your own residence. There are three bedrooms, a large lounge, a spacious modern kitchen, and a nice wood-burning stove for staying warm late at night after some stargazing. 
L'Ecluse Cottages
Located in a private, secluded valley next to the Seigneurie grounds, the L'Ecluse cottages offer a wonderful option for a self-catering stay. The cottages available can sleep anywhere from 2 to 5 people, but each one is designed for optimal comfort with central heating. There's a starter pack of bread, butter, milk, marmalade, tea, coffee, and sugar to get your self-catering stay off to a great start. 
Where to Get Food on Sark?
If you're opting for a self-catering holiday on Sark, you need to know the places where to get food for your meals. When you go shopping on Sark, everything is sourced locally, so meal planning isn't generally an option for the most part, and you need to create a menu during your stay based on what's available. It's recommended to preorder some basic items such as bread, butter, and milk, and be sure to check each store for the hours before your visit.
Food Stop – Food Stop is the main grocery store on the island and is centrally located on the Avenue on the island. You can call ahead up to three days before you arrange pickup, with deliveries being made on Tuesdays and Fridays.
Mon Plaisir – Mon Plasir sells a wide range of groceries and products imported from Iceland. You can find a great selection of seafood here, from lobster to freshly caught fish. They also sell local beef, lamb, and chicken, and you can find some incredible homemade cakes and scones. Deliveries occur every Monday, Wednesday, and Friday, and you can arrange your groceries up to three days in advance.
The Sark Yard – The Sark Yard features an assortment of goods ranging from clothing and jewelery to packaged dry goods. The deli inside offers incredible freshly baked cakes, chutney, and jams, and you can grab a cup of coffee before you shop around.
Takeaway – On the island, there's always an option for takeaway. After all, it is a holiday, and not everyone wants to cook every night. There are a few options where you can order food to go and pick it up to enjoy in your cozy cottage.
What to Expect at a Self-Catering Accommodation
When you arrive at the self-catering stay, it will be clean and ready for you to make yourself at home. During your holiday, it's good manners to be sure to look after the place on your stay and keep up on cleaning. You'll want to be sure to leave it in a similar condition to when you arrived.
Most owners won't expect perfection when you leave. But a general clean-up of your rubbish, doing the dishes, and ensuring you leave nothing behind is all it takes to be respectful to the owners.
Staying on Sark provides you a relaxing experience, a home away from home, in a peaceful paradise. Choose an experience where you take care of everything you need on your own. Or you can opt for a luxury hotel where the staff is welcoming and accommodating to your needs to allow you to fully relax and leave the cooking to the professionals of the island.