In the heart of the Channel Islands, the island of Sark offers stunning views, incredible beaches, fascinating history, and the perfect place to get away from it all. On Sark, you can grab some of the best seafood fished fresh from the surrounding island. You can enjoy accompaniments and dishes made from produce grown right in the backyard of many of the local restaurants. 
When you want a true getaway, enjoying your favorite beverage, whether it's wine, beer, or a great cocktail at a local pub or bar, can give you an authentic island experience and add to your vacation. Sark may be small and have limited options for grabbing a drink, but each of the pubs on Sark is full of life. 
Each pub can deliver an incredible experience surrounded by welcoming décor and a bar full of locals waiting to tell tales and share experiences with other tourists. When you're ready to grab a drink after a long day of exploring the island, this list of pubs can help you choose where you want to go to enjoy a nice refreshing beverage.  
Address: Main Street Sark GY10 1SG
Phone: +44 1481 832022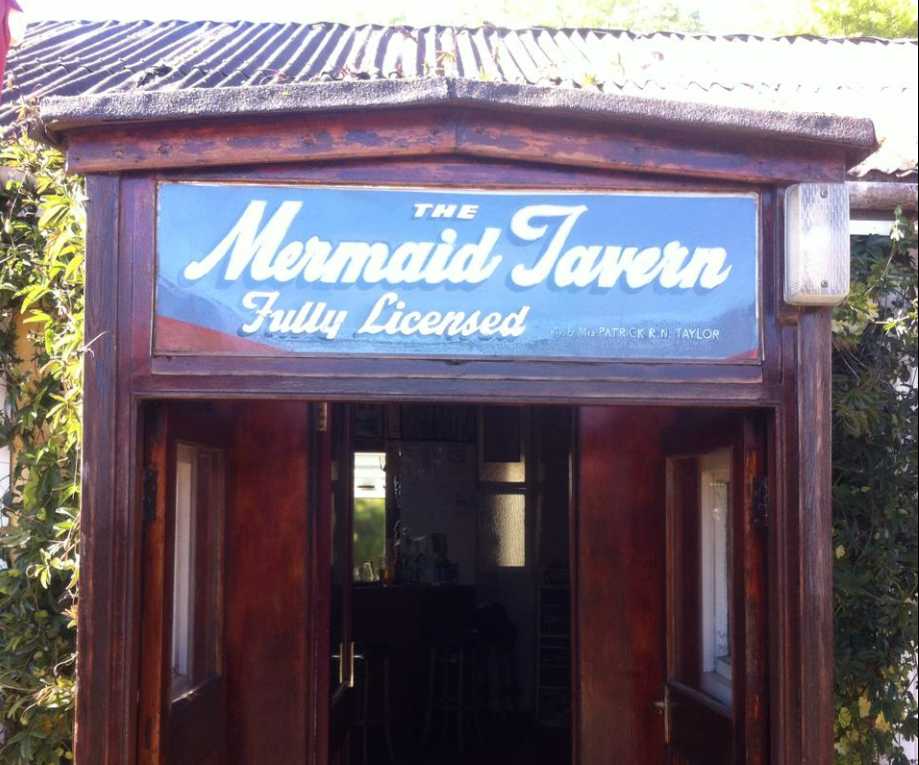 The Mermaid Tavern is a traditional pub located in Sark and is rooted in history, and is known for being warm and welcoming amongst the locals. It was established before WWII in the early 1900s and has remained relatively unchanged since. It's a simple, family-friendly pub that can serve sandwiches or snacks on request. When visiting Mermaid Tavern, you don't want to choose this location for the food. Head there for the drinks and the company of tourists and locals alike. 
You can choose to sit inside or enjoy the outdoor seating area for a drink in the fresh air and sunlight. For entertainment, you can enjoy a game of darts or pool and choose some tunes on the jukebox. Within the bar sits a piano that welcomes locals and visitors to entertain and play their favorite tunes. The Mermaid Tavern is open daily until 8 Monday through Wednesday and until 9 Thursday through Saturday and is closed on Sunday. 
Bel Air Inn
Address: Harbour Hill Sark GY10 1SB
Phone: +44 1481 832052
The Bel Air Inn is another favorite among the locals and serves food alongside traditional ales and ciders. Contrary to the name, it is not an inn but a drinking spot serving pizza and beverages. The Bel Air Inn is located on the top of Harbour Hill and is a great place to stop for a drink. 
The cozy indoor seating has fun décor with interesting histories and a nice wood-burning fire to warm you up on those cool days. The beer garden and courtyard outdoors are perfect for enjoying a drink outside in the sun and have plenty of room for kids to run around as you relax.  
The Bel Air Inn is open every day all year long, later than Mermaid Tavern. Monday through Saturday, Bel Air Inn is open at 10 AM and at noon on Sundays. The closing hours vary throughout the week with a 1 AM closing time on Friday being the latest. Visiting during the peak season in the summer, you can enjoy BBQs and live music on the weekends.
Address: Stocks Hotel GY10 1SD
Phone: +44 1481 832001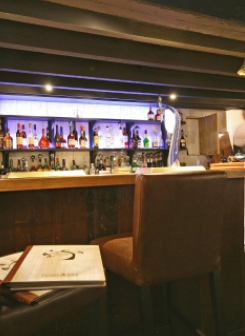 Located within the Stock's Hotel in the oldest part of the main farmhouse, Smuggler's Bar is open to all. It has more options for dining and appetizers, along with a great selection of ales, wines, and cocktails. 
Smuggler's bar boasts the finest collection of Single Malt Whiskies anywhere in the Channel Islands. They also have an impressive selection of homemade Sark country wines and liqueurs. The bar offers a cozy atmosphere with oak beams, whitewashed stone walls, and a wood-burning fireplace. The Smuggler's Bar is open during lunch and dinner hours throughout the summer and winter months.
Address: Rue de La Seigneurie GY10 1SF
Phone: +44 1481 832666
One of the newer additions to Sark, the Captain's Bar is located upstairs and connected to the Bon Marin Café is located in a beautiful light and airy space. The Captains Bar offers a wide range of beers, ales, and liquors set in a nautical-themed bar with comfortable and stylish seating throughout. 
With the bar located upstairs, guests can enjoy sweeping views from the pub overlooking Sark's Millennium Field. The entertainment includes playing a few darts games and shooting some pool at the pool tables for all to enjoy. If you want to enjoy the sun on beautiful sunny days, you can grab a drink and sit out on the beautiful outdoor terrace.
The Captains Bar is open Monday through Wednesday from 4 PM, Thursday and Friday from 2 PM, Saturday at 10 AM, and Sunday at noon. The bar is open until late every day, and closing time is deemed by the number of patrons and when the bar feels like it's time to wind down. 
Many of the pubs on Sark are open early enough for a nice early beverage before you head out and explore the island. Or they provide the perfect place for you to go and unwind, no matter your activity preference. Whether it was a strenuous walk down to the beach or a nice bike ride across the island, you'll find a pub that offers your favorite drinks. The incredible pubs offer more than just great local wines, traditional ales, cocktails, and whiskies. They offer the chance to grab a drink with the locals and get a feel and insights into island life as you listen to stories and enjoy each spot's good company.