The Channel Islands are a great place to get away for a day visit or to spend a few nights enjoying the serenity and peace on quiet islands. Visiting the islands can provide you with a relaxing experience as you explore the small towns, plan activities, and enjoy the local cuisine on these beautiful islands that sit off the coast of France.
Many of the residents of Sark have lived there for generations. Some have only recently moved thanks to the efforts of a German entrepreneur, Swen Lorenz, who has promoted Sark living to bring in more residents to create a new lifestyle. It's a place where people live and joy life as it once was during simpler times.
Life on an island may seem like it's secluded, and there are a lot of misconceptions many people might have about what the residents have access to and what they might be missing. When it comes to Sark Island, you may be surprised to learn that even though there are no cars permitted, no streetlights, and not a lot of the big city amenities, the residents have everything they need to get by on the day-to-day and are happier for it. Read on to learn more about life on Sark Island to get an idea of the incredible experience the people of Sark enjoy every day.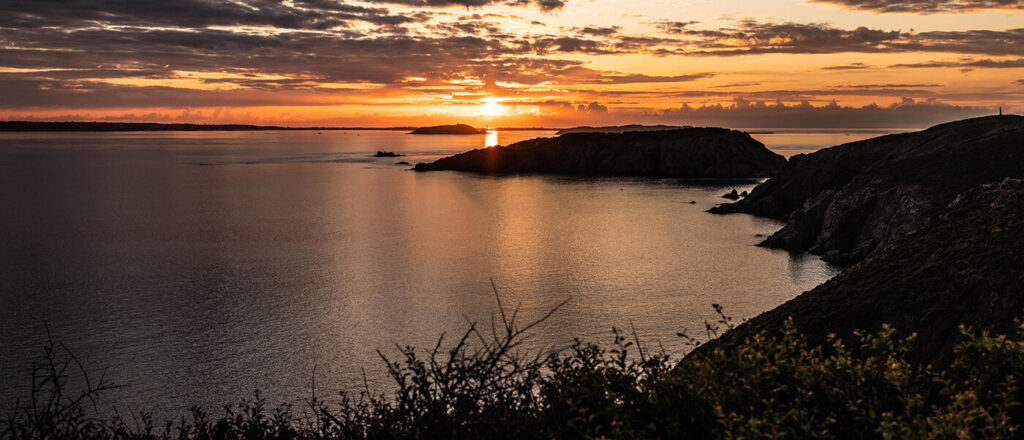 Sark Island is the smallest of the four main islands in the English Channel. The island is only about 3 and a half miles line, and the thickest part of the island is about 1 and a half miles consisting of Sark and Little Sark. The island's ambiance is generally quiet, with no cars allowed, no blinding streetlights, and no automobile noises. The pace of life moves slowly and easily every day. The scenery consists of sweeping coastal views, scenic cliffsides, beaches to explore, small stretches of businesses with many fields, and unpaved pathways to make it easy to get around.
The weather on Sark Island can vary by season. In the summer, the temperatures are warm and never too hot or humid. In the winter, it can get cold, but snow is rare. While there is often rainfall and storms, it's never an unpleasant visit.
The Isle of Sark Shipping company is a year-round passenger ferry service that delivers cargo and passengers to and from the island of Sark from nearby Guernsey. Residents can visit the larger islands whenever they need more activities, or they can't find what they are looking for on Sark.
Sark's Utilities 
There are a few comforts the residents make do without, but generally, they have everything they need to survive and thrive on the island. The island is fitted with an electricity supply through a private business and is controlled by the independent price control commissioner. Gas, heating oil, petrol, and diesel are all provided to residents that need the supply by a private company.
Water is supplied by the residents through a catchment, borehole, or well, and residents are responsible for treating their own water supply. With no water supply, it might be surprising to learn that Sark has no primary sewer system. Households are responsible for removing wastewater through the Sark public works. Any trash and recyclables are collected weekly through a service.
Shopping on the Island of Sark
Everyone needs access to shopping anywhere in the world to get clothes, food, drinks, and more. When you live on an island, especially one as small as Sark, you might think it's difficult to come by anything you need. Central to the island is Sark's main shopping area on the Avenue. It includes grocery stores that receive shipments of fresh and frozen foods regularly. They can take orders to get anything a resident or visitor may need that isn't in stock.
Some stores provide housewares, gifts, cafes, cycle repair and rental shops, and many local artists that sell paintings, ceramics, jewelry, and more. The island has a post office that operates 5 days a week and a small bank with counter service. Residents can enjoy a few local restaurants when they're looking for a little social hour or when they want one of the fresh meals served by the talented chefs living on the island.
Getting Healthcare and Emergency Services on Sark Island
Because Sark is independently governed, it's not included in the United Kingdom's Health Service, and they are encouraged to use private medical insurance. The island has a resident doctor that offers limited office hours by appointment and can provide home visits. If there is ever an emergency, evacuation is provided by boat ambulance to Guernsey. While no dentist is available on the island, a dentist regularly visits during the spring and summer months to provide checkups, fillings, and routine cleanings.
The fire and rescue services are provided by trained volunteers to respond to emergencies. The police force comprises a volunteer Constable and Vingtenier (deputy), who serve in the role for one year. The Constable and Vingtenier are available 24/7 to deal with any issues that arise.
The Community of Sark 
Sark may be small, but what it lacks in size, it makes up for in the heart of the community. The community of Sark plans activities and events year-round for tourists and locals. People can enjoy the organizations and clubs that provide fun activities and simple gatherings allowing people to share their interests. 
Many annual events attract a large gathering of people, from the Sark Folk Festival in June to the Sheep Races held every July. These types of events are held with the hopes of raising funds for local charities to support the many residents of Sark. 
There is a lot of simplicity in life on Sark, and the local residents wouldn't have it anyway. Visiting Sark Island provides a glimpse of a simpler, gentler pace of life without distractions, overwhelming city noise, and a peace you can only find on Sark.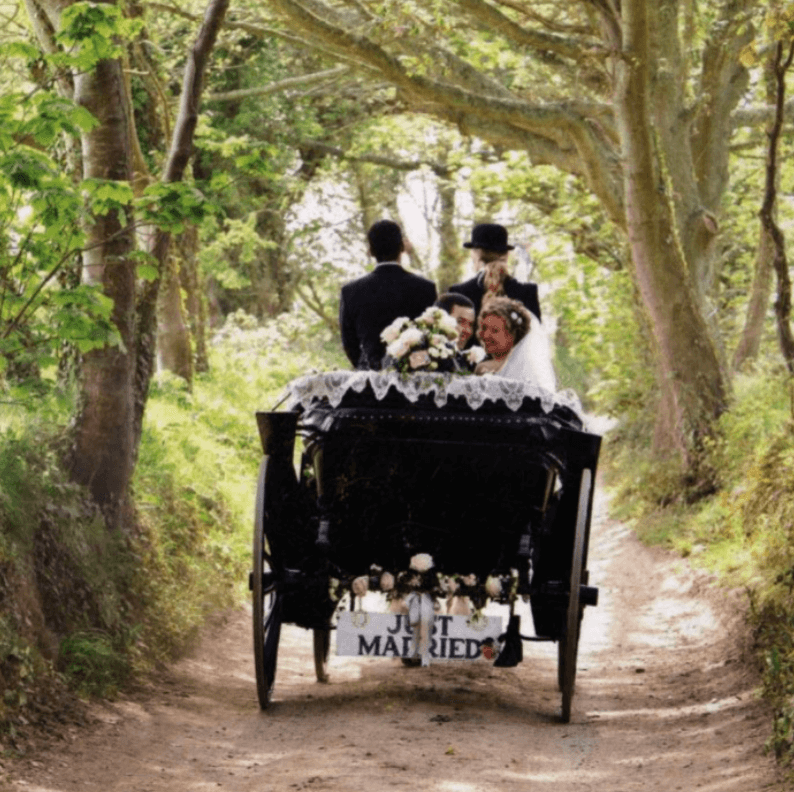 If you're interested in visiting this beautiful, picturesque island then you can book accommodation or contact us on info@thesarkestate.com / 01481 832089