Sark is a beautiful island nestled between Guernsey and Jersey, featuring stunning scenery, old-world charm, coastal trails, and paths, and much more adventure to experience. The island may be small, but it is rich in history and allows people to truly escape from the hustle and bustle of the modern world.
There are no cars, no streetlights, or big buildings to contribute to light pollution, and businesses don't stay open too late. The population is small and doesn't feel crowded when you visit. The island is also known as the world's first International Dark Sky Island, where you can truly view the night sky the way it's meant to be seen.
Any of the accommodations on the island feels like traveling through time as you stay in centuries-old cottages and hotels. But to truly experience the beauty of Sark, camping can immerse you in nature providing you with a relaxing, enjoyable experience in the outdoors.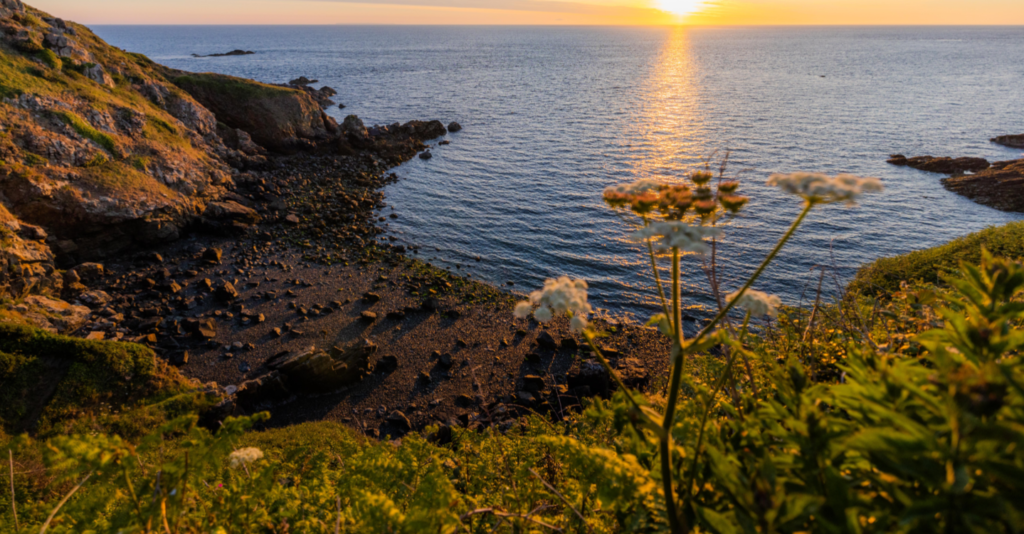 Camping on Sark
There is so much of the modern world focused on media, television, and movies, and everyone in the world is busy with a seemingly endless to-do list. Getting away is ideal for many people, and vacationing looks different for everyone. When you just need to get away from your busy life, stepping out in nature can offer a sense of peace. You get the opportunity to change your environment in a way that allows you to truly relax and take in your surroundings.
On Sark, it's a peaceful place with friendly locals, incredible restaurants, beautiful views, and captivating wildlife. Camping on Sark, whether you enjoy the experience of working to build your tent or opting for a more comforting experience, allows you to immerse yourself in nature.
If you plan to go camping on Sark, there are many options for areas to put up your tent or opt for renting tents or pods. The campsites offer glamping which is a type of camping that has more accommodations and facilities considered luxurious for those that need a little comfort but still enjoy the peace and serenity of the outdoors.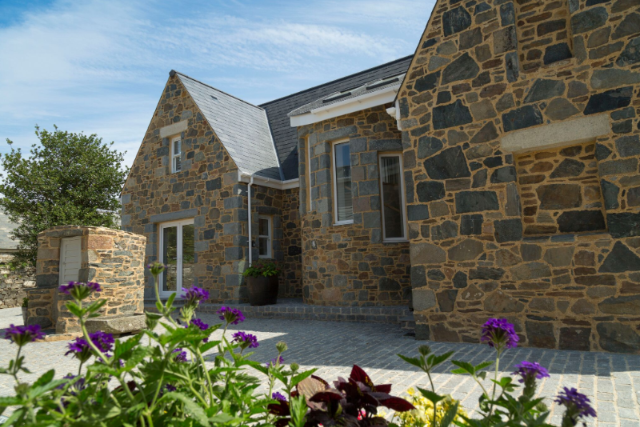 Address: Clos a Jaon, Sark, GY10 1SF
Phone: + 0791 1710 976
The campsite at Clos a Jaon is located in the center of the island in a beautiful field. The site is open from mid-April to mid-September and is an all-glamping style layout with 8 Lotus Belle Stargazer tents designed to accommodate up to 6 people.
The tents are equipped with amenities such as beds, linens, and electricity for heating, lighting, and cooking utensils. You also have the comfort and convenience of having bathrooms with toilets, washing basins, showers, launderette, and washing up the room. There's access to the field and a large communal area for games and recreation, including a shared barbeque area to grill.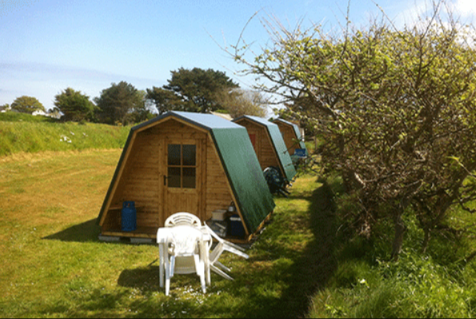 Phone: +44 1481 832066
La Valette Campsite sits on the east coast of the island with incredible views of the Channel facing France overlooking Grève de la Ville Bay. There are places for you to put up your tent, or you can rent out the cocoon pods that come fully equipped with airbeds, tables and chairs, cooking utensils, and a cooking stove with gas. 
The amenities at the campsite include a purpose-built toilet and shower block where you can pay for heated showers. There are washrooms, dishwashing sinks, and more.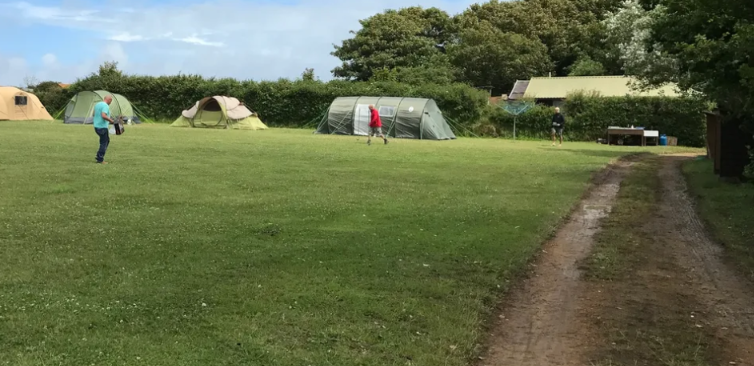 Address: Pomme de Chien Sark GY9 0SB
Phone: +44 1481832316
The peaceful, family-owned campsite has an option for all types of campers, with places for tents and cozy pods for glamping, designed with a little added comfort. The pods can fit a family of 4 comfortably and feature solar panels and batteries to enjoy electricity for charging and lights during your stay. You can bring your own tent or rent one of the ones on site.
The campsite is located in blue-bell valley with flat playing areas for games and entertainment. The campsite features sweeping sea views and is located just a 5-minute bike ride down to the Avenue to grab a meal or do a little shopping. You can head in the opposite direction towards Dixcart Bay with a nice nature walk taking in the sunshine and the views along the way.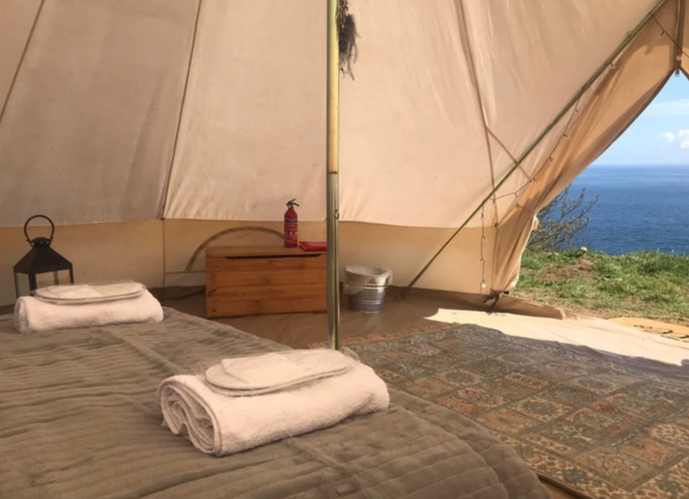 Address: Le Nordiste, Rue de la FortSark, UK, GY101SF
Phone: +44 (0) 7781 101991
A truly unique glamping experience for Sark camping options. The Little Nordiste Farm is located on the north side of the island and wows guests with sweeping sea views and incredible sunrises. The campsite began as the owners, Hollie and Jordan, started adopting Pygmy goats, chickens, ducks, cats, and a dog they affectionately call Biff. Locals began to visit the farm, and they decided to offer stays on the farm in Bell tents that could accommodate up to 4 people.
The tents include linens and towels, solar-powered lights, a bed, a fold-out futon, and storage. Onsite, there are bathrooms and a shower, a bbq facility, cooking utensils, and a sink and dishwashing area. While there, you can enjoy the serene views and get a feel for peaceful farm life and what that could be.
There's so much that Sark has to offer to those who love the outdoors. If you love to camp, Sark has a lot of options for people of all ages. Each of these campsites delivers a unique experience and authentic camping experience to enjoy nature and the beauty of Sark.
Head Office
The Avenue, Sark, GY10 1SB